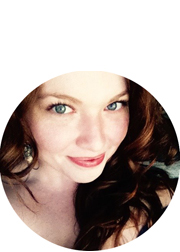 TINA SCHOFIELD
Illustrator / Textile Artist / Jewelry Designer  ::  Bensalem, PA, USA
I am a freelance artist and illustrator with a fondness for animals, cooking, exploring, and good design. I design jewelry concepts, art for dinnerware, textile illustration for everything from home goods to fashion, editorial illustrations for magazines and the web, character design, and occasionally I like to do tattoo designs, children's book illustrations and poster art. My mission as an artist is to use my creativity and vision to bring beauty and unity into the world and make it a better place to live for all. 
WORK EXPERIENCE
Print Design, Pattern Design, Character Design, Text and Image/Poster Design, Tattoo Design, Illustration and Design for Licensing, Editorial Illustration, Advertising Illustration and Design, and Children's Book Illustration.
2011 - Present ::  United States and 
International
Lenox
 . Production Designer and Illustrator
I create digital versions of decal patterns using traditional techniques that are used in the process for the making of fine china and dinnerware, figurines, metals, ornaments, basic ceramics, and jewelry. I work with a group of production designers, creative directors, and copywriters to ensure each project is original and stays true to the Lenox brand. I also prep mock-up boards for project proposals and presentations for vendors that sell all products associated with the Lenox brand, as well as assist in the production and creation of products and dinnerware collections. I also design and collaborate on designs for trivets, ornaments, figurines, illustrations for dinnerware collections, illustrating jewelry design concepts, and illustrating patterns for other various fine china and home items.
Designs I've done though Lenox can be found on products sold in places such as:
Lenox Store and online, Lenox Catalog, Kate Spade, Dansk, Gorham, Reed & Barton, QVC, Target, Macy's, JCPenny's, Boscov's, Bed Bath & Beyond, and Bloomingdales.
Designed Pope Francis' Bowl Gift from the city of Philadelphia for his visit for the World Meeting of Families September 2015. Also designed the plate, teacup and ornament Lenox sold as merchandise for the event.
Designed 14th Dalai Lama's Gift from the city of Philadelphia for his visit to receive The Liberty Award October 2015.
June 2014 - September 2017 :: 
Pennsylvania, United States
SCAN Magazine
 . Illustrator
Illustrated for article on the Soft-Grungle Lifestyle A-Z. Published in Spring Quarter 2014-14th Edition
March 2014 - March 2014 :: 
Atlanta, Georgia, United States
Green Home Solutions
 . Art Director
Directed productions and produced trade show signs, web and website graphics, and documents. Delegated graphic design and secretarial responsibilities.
March 2013 - August 2013 :: 
Pennsylvania, United States
OfficeMax
 . Graphic Designer
Designed and produced media for print. Directed productions. Provided excellent customer service and met multiple deadlines in a timely manner. Also designed children's book layouts, magazine layouts, promotionals and logos.
August 2012 - March 2013 :: 
Fairless Hills, Pennsylvania, United States
Wilson College
August 2007 - June 2008:: 
Chambersburg, Pennsylvania, United States
Savannah College Of Art And Design (SCAD)
                                           Bachelors of Fine Arts in Illustration (BFA)
G.P.A. - 3.5 Dean's List
Classes: Poster Design and Illustration, Children's Book, Editorial Illustration, Advertising Illustration, The Art of Caricature, Drawing and Design for Illustrators, Collage for Illustration, Illustration Materials and Techniques, Electronic Illustration, Survey of Computer Art Applications, Illustration Portfolio, Illustration Self-Promotion, 20th-century Art History, Survey of Women in Art,

Clubs- SCAD Illustration Club, SCAD Belly Dance Club, SCAD SISA
January 2010 - November 2011:: 
Savannah, Georgia, United States
AWARDS
Savannah College Of Art And Design (SCAD) (SCADDY)
Savannah Stopover Music Festival Poster Competition: Top 40

Savannah College Of Art And Design (SCAD) 
(SCADDY)Academic Dean's List


SKILLS
Acrobat .
Adobe Illustrator .
Adobe InDesign .
Microsoft Publisher .
Wacom . 
Acrylic Techniques . 
Adobe Photoshop .
Advertising Illustration . 
Author . 
Book Cover Design And Illustration .
Caricature . 
Character Design .
Children's Book Illustration .
Collage Techniques .
Colorist
,
Corel Painter .
Creative .
Digital Media .
Editorial Illustration .
Graphic Design .
Lettering .
Licensing Illustration .
Mac .
Microsoft Office . 
Multitasking . 
Organized . 
Pattern Design .
Pattern Work .
Poster Design And Illustration .
Printing Layouts And Formats .
Proficient Communication Skills
 .
Textile Design .
Thinking Out-of-the-box .
Traditional Media .
Type And Image .
Visually Communicate Ideas Effectively . 
Windows .
Working Tight Deadlines . Surface Pattern Design 
If you would like to hire me to do a commissioned design or illustration, have any questions about licensing my designs, are interested in selling my products wholesale, or would just like to say hi please fill out the form below. 
I look forward to hearing from you!
Your message has been sent.Thank you for reaching out, and I will get back to you shortly!